SIGN UP TODAY
For the Digihaler Savings Program
Most commercially insured patients pay just $20 for each inhaler in the Digihaler family.*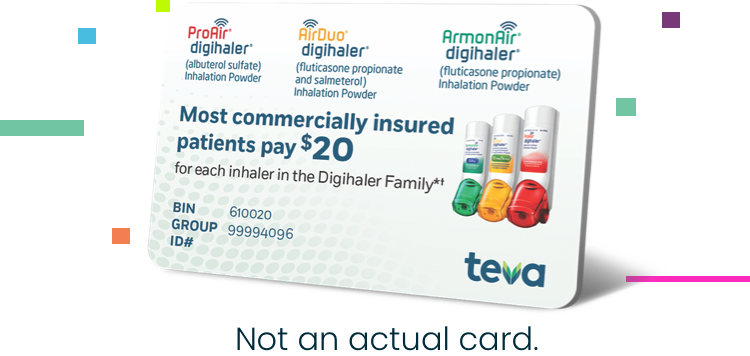 Out-of-pocket costs may vary based on insurance coverage. Limitations apply. See full Terms and Conditions for eligibility restrictions.
*Offer covers commercially insured patients only.
Please note, this offer is not available for patients eligible for Medicare, Medicaid, or any other form of government insurance.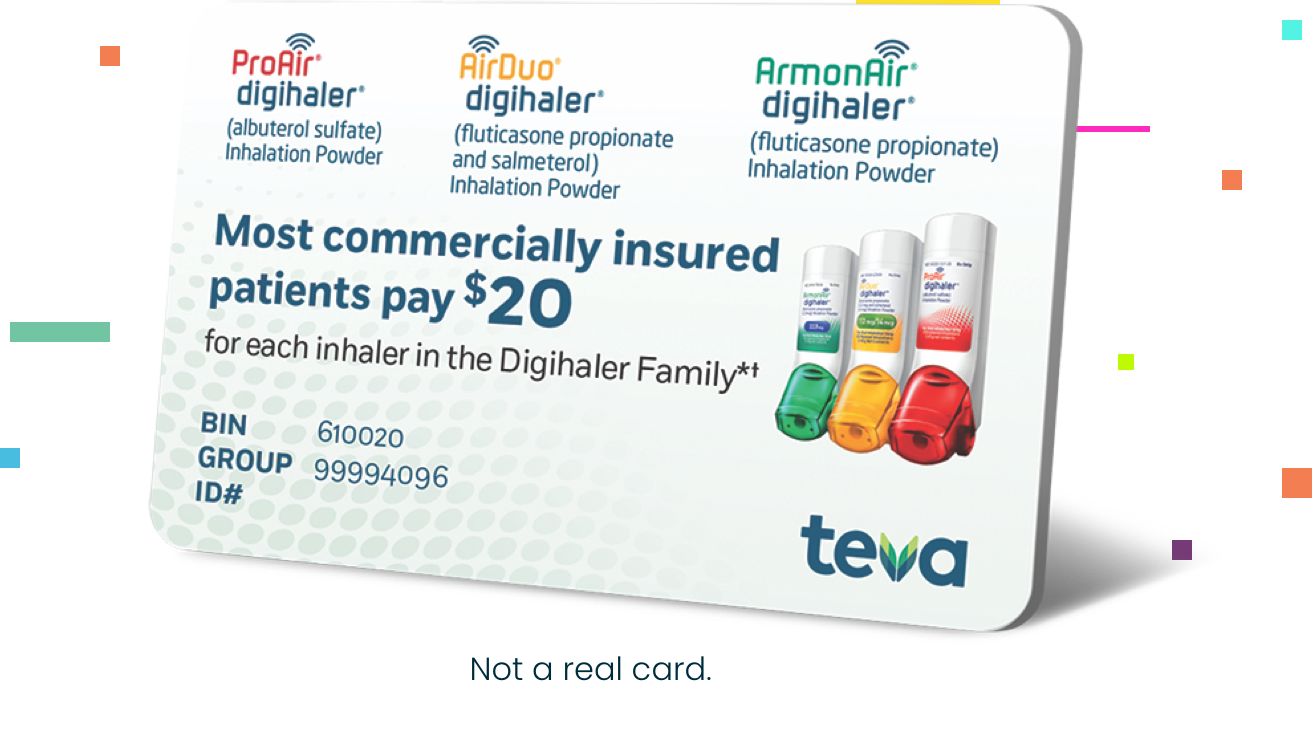 Sign up today for the
Digihaler Savings Program
Thank you for signing up.
You've successfully signed up for the Digihaler Savings Program.
Certain Terms and Conditions apply.
There was an error trying to send your message.
Please try again later.