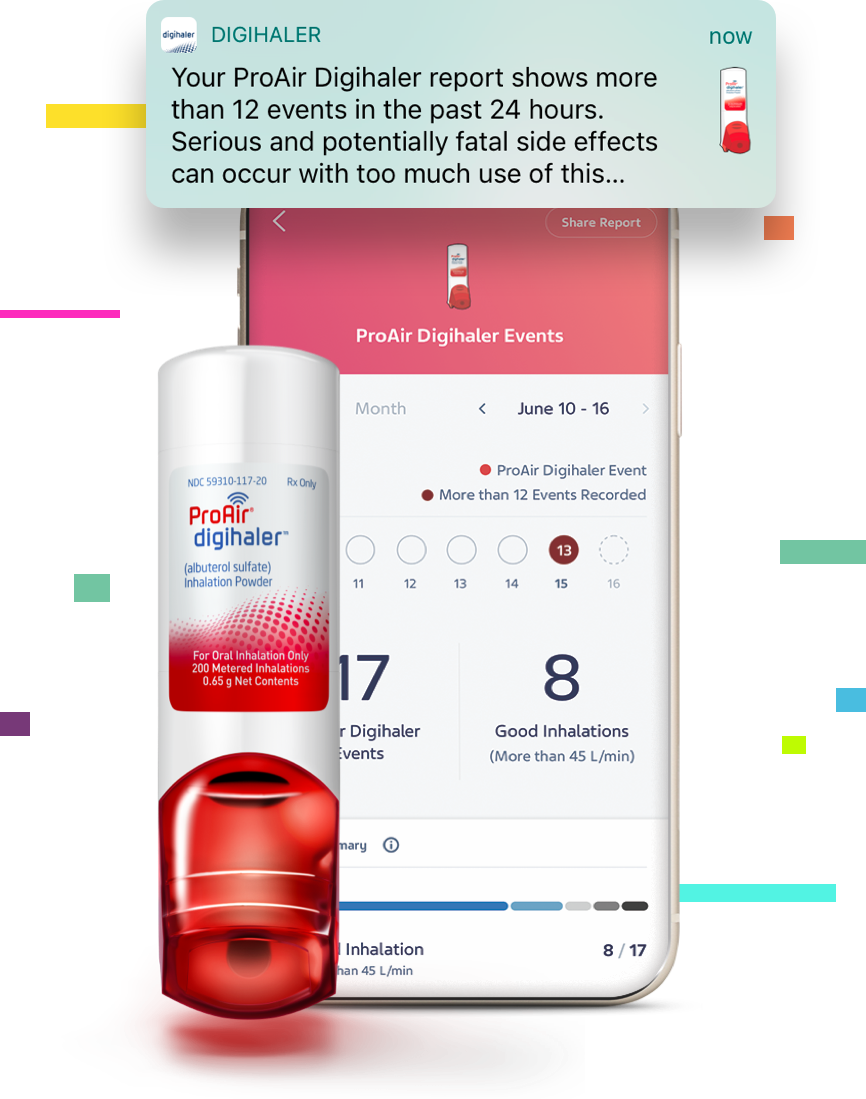 The Digihaler APP
Track your rescue inhaler events over time
*
The app will notify you if you have more than 12 ProAir Digihaler events in the past 24 hours–reminding you to contact your doctor in situations of increased rescue inhaler use.
*Inhaler use is recorded as an event when a patient opens the cap or inhales.
PROAIR DIGIHALER is used in people 4 years of age and older to treat or prevent bronchospasm in people who have reversible obstructive airway disease or to prevent exercise-induced bronchospasm.
Do not use PROAIR DIGIHALER Inhalation Powder if you are allergic to albuterol sulfate, lactose, milk proteins, or any of the ingredients in ProAir Digihaler. Ask your healthcare provider if you have any questions or are not sure..
Please see additional Important Safety Information in the scroll below.