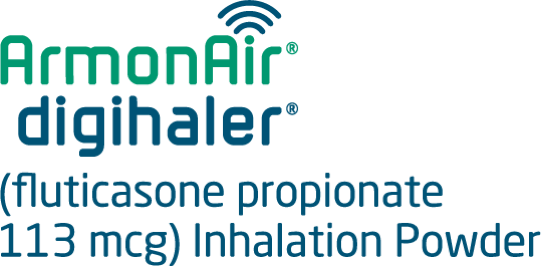 A digital maintenance inhaler
Records missed doses and reminds you to take your medication as prescribed
*
*Inhaler use is recorded as an event when a patient opens the cap or inhales.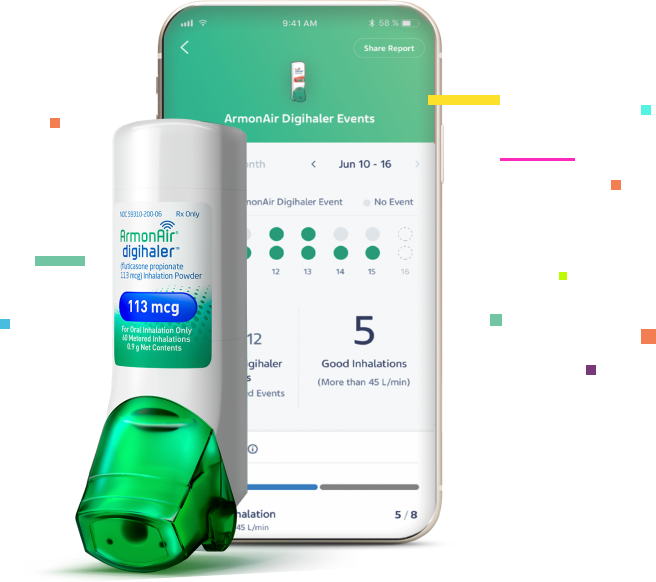 ARMONAIR DIGIHALER
ARMONAIR DIGIHALER SYSTEM
A digital, breath-actuated, dry powder maintenance inhaler.
It is a prescription medicine for the long-
term treatment of asthma in people 12
years of age and older.
It should not be used to relieve sudden
breathing problems from asthma and
won't replace a rescue inhaler.
Do not use ArmonAir Digihaler if you have a severe allergy to milk proteins or if you are allergic to any of the ingredients in the product. Ask your healthcare provider if you are not sure. Do not use ArmonAir Digihaler more often than prescribed.
HOW THE DIGIHALER SYSTEM MAY HELP YOU
Be more informed about your inhalations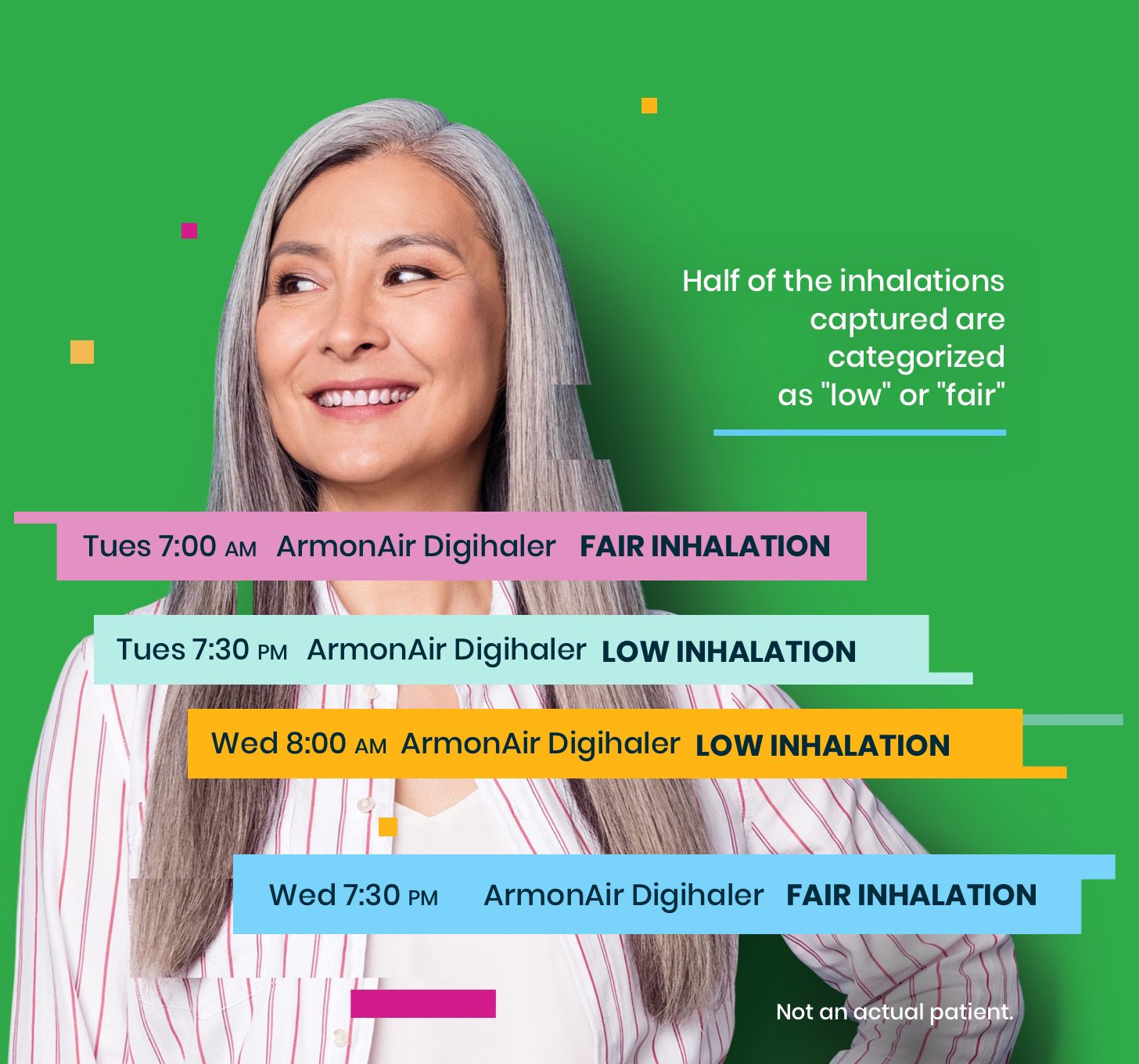 Stay on top of your technique
If you see that you keep recording fair or lower quality inhalations, your technique may need improvement and you can proactively talk to your doctor about it.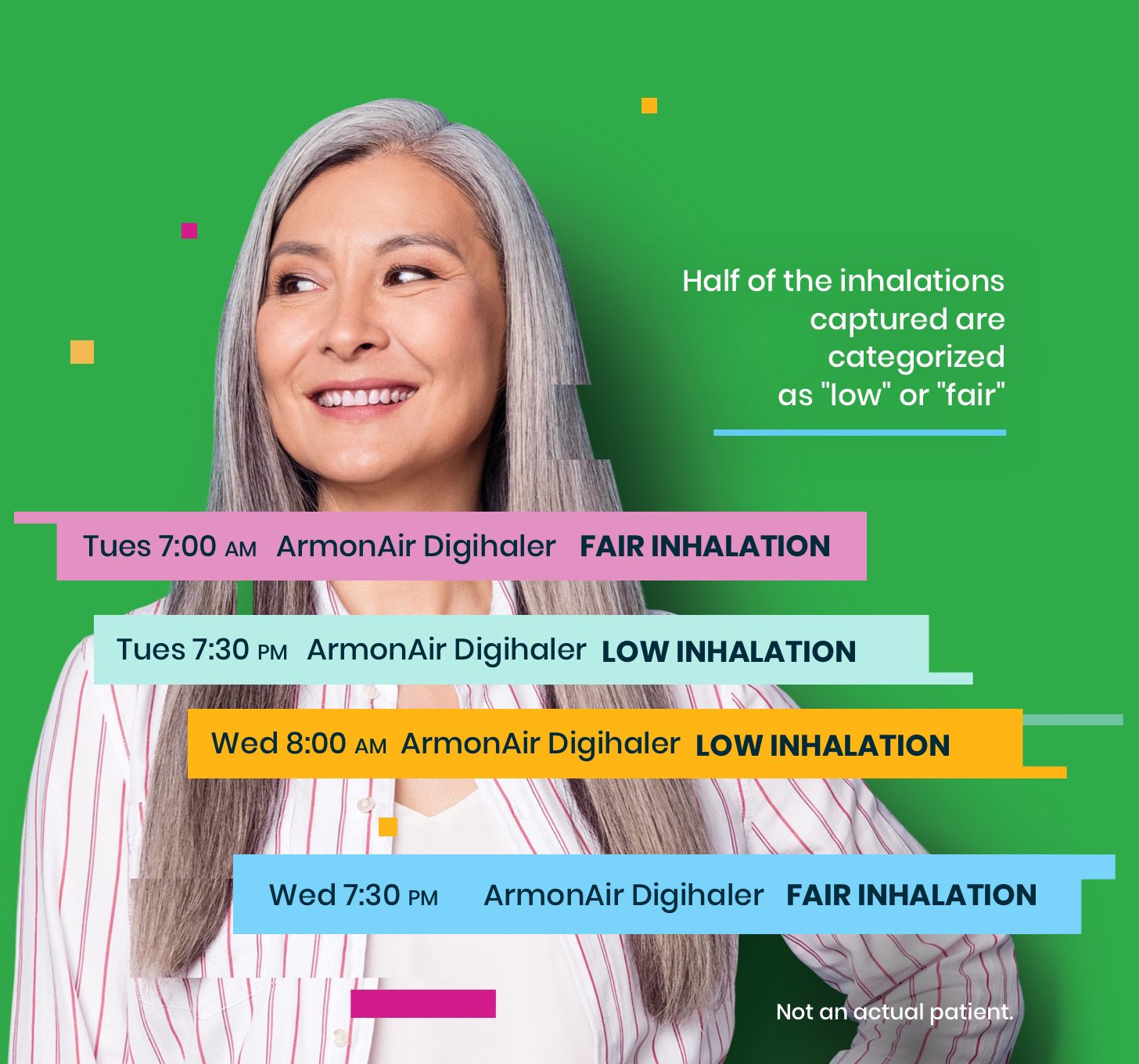 Explore the Digihaler system
Learn how to get started and how you can begin saving on Digihaler.
Set Up Device
HOW TO PAIR YOUR INHALER AND THE APP
Connect your smart inhaler to the app to begin tracking your inhalations
Digihaler Savings Program*
Want to save on your Digihaler inhaler prescription?
Patients with commercial coverage for eligible Digihaler products may pay as little as $20
LEARN MORE
*For AIRDUO® DIGIHALER® (fluticasone propionate and salmeterol) and ARMONAIR® DIGIHALER® (fluticasone propionate) only