The Digihaler System
The first and only digital inhaler system
with built-in sensors that:
Record how often and how
well you inhale as categorized
by inhalation airflow*
May help you see inhaler event patterns, such as nighttime rescue inhaler use, which may help identify possible triggers
Provides reports that allow
you to share your inhaler data with your doctor
*Inhaler use is recorded as an event when a patient opens the cap or inhales.
Data can only be viewed by your doctor and their staff if you choose to share it with them.
There is no evidence that the use of the Digihaler app leads to improved clinical outcomes, including safety and effectiveness.
HOW THE DIGIHALER SYSTEM MAY HELP YOU
Stay in the know about
your inhalation data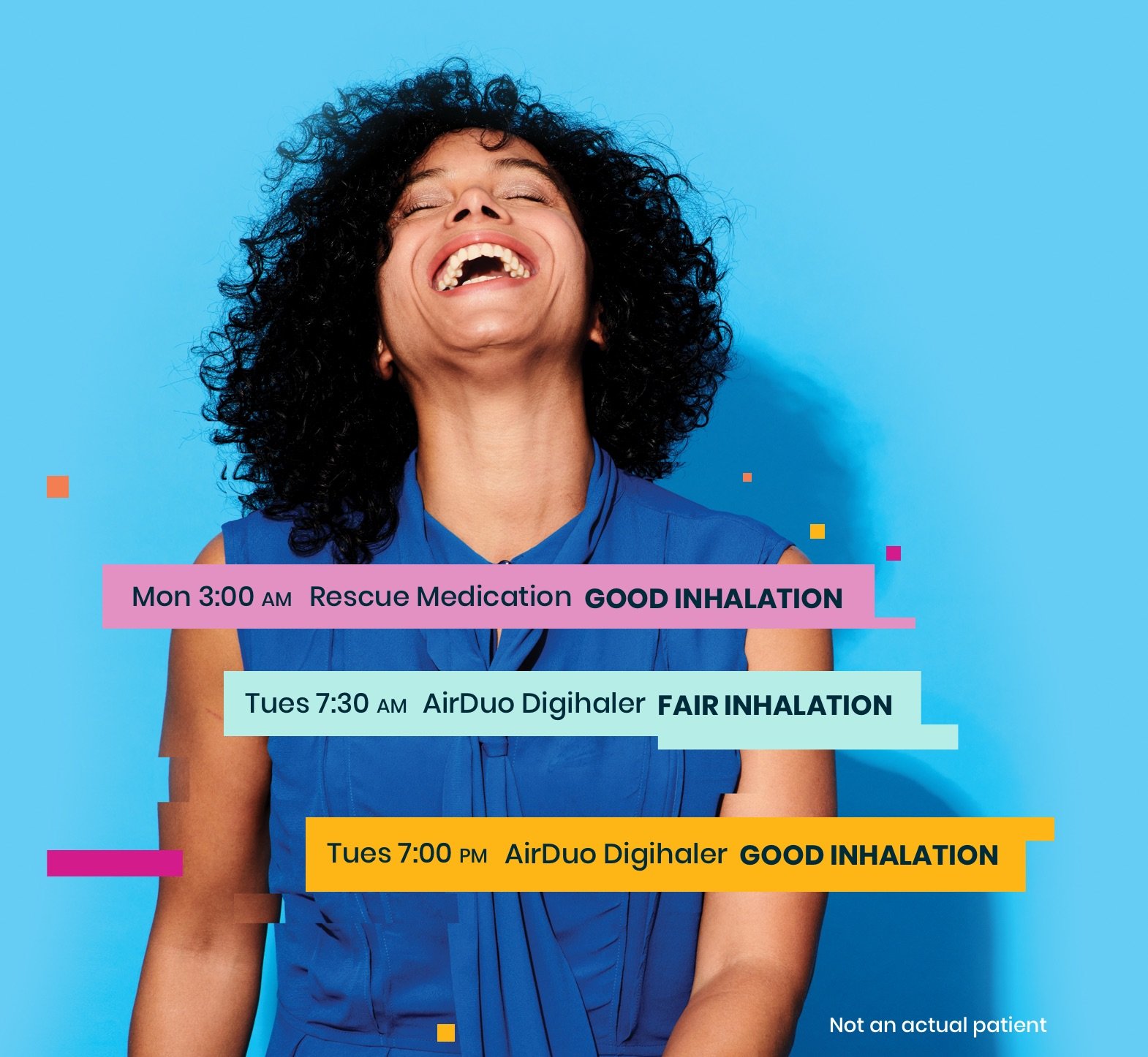 The technology of the Digihaler system may help you:
Gain insight into your inhalation patterns
Automatically record your inhaler events
See the strength of your inhalations to make sure each one counts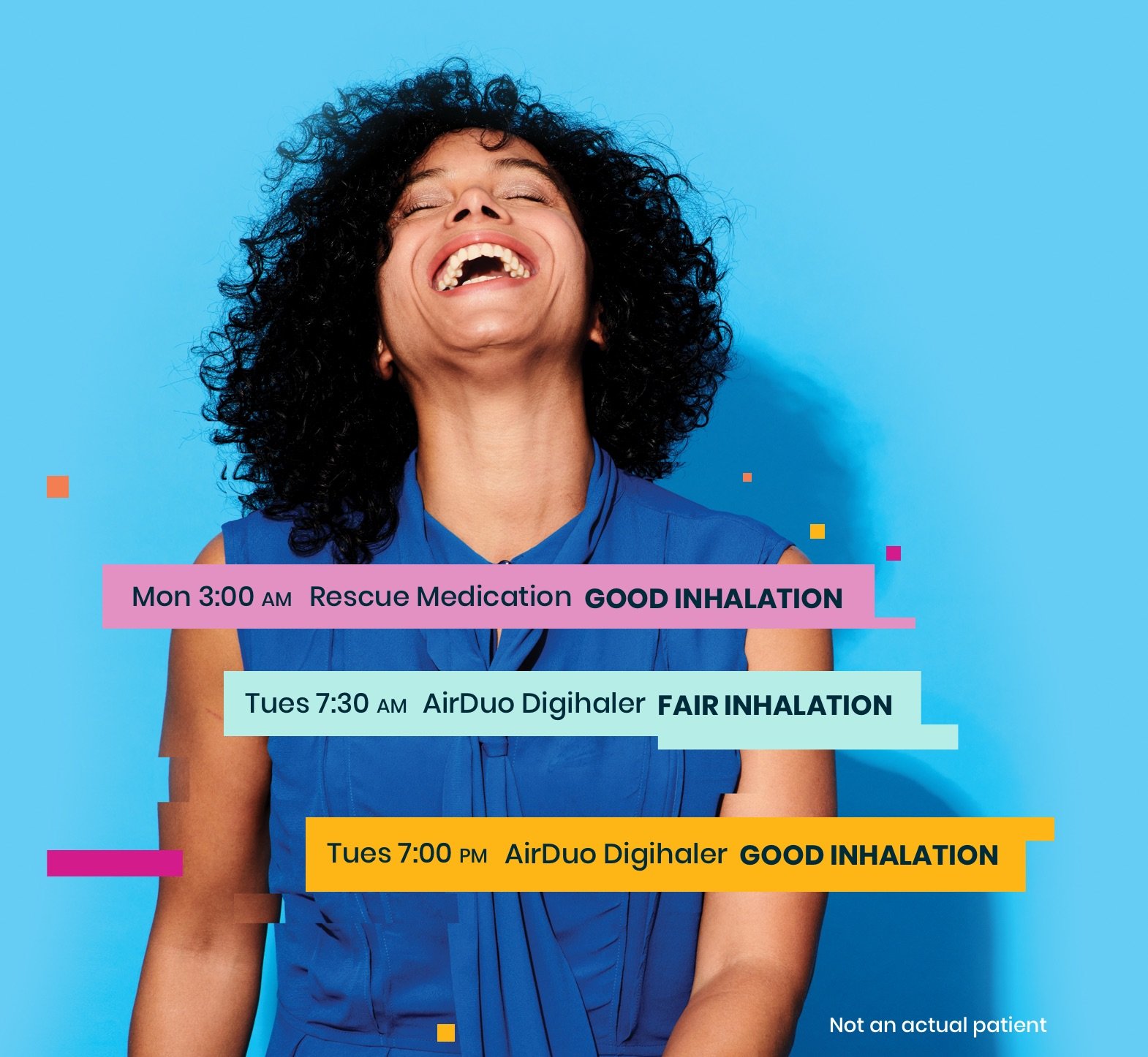 Get started
How the Digihaler system works
Discover the personalized data behind every inhalation.
Find out how
HOW TO PAIR YOUR INHALER AND THE APP
Connect your smart inhaler to the app to begin tracking your inhalations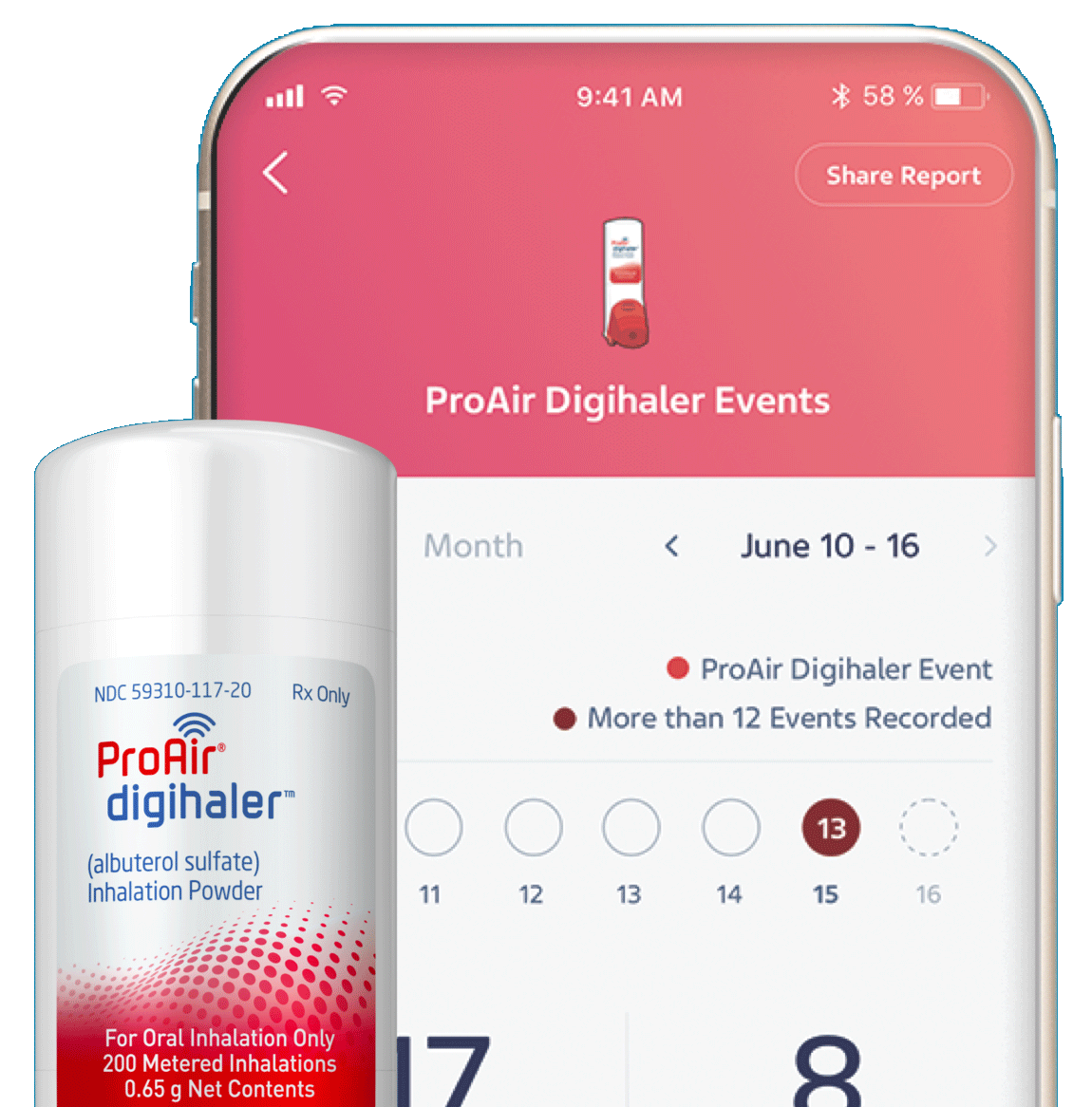 APPROVED USES FOR PROAIR DIGIHALER
PROAIR DIGIHALER is used in people 4 years of age and older to treat or prevent bronchospasm in people who have reversible obstructive airway disease or to prevent exercise-induced bronchospasm.
IMPORTANT SAFETY INFORMATION FOR PROAIR DIGIHALER
Do not use PROAIR DIGIHALER Inhalation Powder if you are allergic to albuterol sulfate, lactose, milk proteins, or any of the ingredients in ProAir Digihaler. Ask your healthcare provider if you have any questions or are not sure.
Digihaler Savings Program* & MyDigihaler, a free concierge service, through PhilRx
Convenient Services

Patients with commercial insurance for whom a Digihaler inhaler is covered may pay as little as $20. See what MyDigihaler, through PhilRx, has to offer including home delivery and automatic refills.
LEARN MORE
For pharmacists, to view an offer for qualified patients, click here
*For AIRDUO® DIGIHALER® (fluticasone propionate and salmeterol) and ARMONAIR® DIGIHALER® (fluticasone propionate) only
Get a Digihaler inhaler
Ask your doctor if the Digihaler system is right for you.
How it works
Already using a Digihaler inhaler?
Visit the Patient Hub to get the most from your device.
Set Up Device